Nuasan Active Bodycare Kit
THE PERFECT GIFT FOR THE ACTIVE PERSON IN YOUR LIFE.

GIFTSET WORTH OVER €50/£48
FREE SHIPPING ON ALL ORDERS OVER €30/£30
The Nuasan Active Bodycare Kit is the ideal kit for the sports or active people. Ideal for both men and women, each product scent is neutral, yet refreshing and natural. A luxury, natural, Irish-made and sustainable kit that contains the key bodycare products you need to recover quicker and perform better.
The kit contains Nuasan Active Body Wash, Nuasan Active Body Wipes and a microfibre sports towel.
All Nuasan products are sustainably manufactured and use natural active ingredients that are tailored specifically for active women and men to repair and refresh muscles, body and skin.
They are perfect for use after a session at the gym, a home workout, training, yoga, a match, hike or a long day on your feet allowing you to keep moving and feel great.
Scroll down to learn more!
Shipping
We offer FREE SHIPPING ON ALL ORDERS OVER €30/£30.
Standard shipping can take up to 7 working days due to current COVID-19 restrictions, although you may receive your order before that. If you have any issues with your order please contact us directly at info@nuasan.com.
Returns
We offer a 30 day satisfaction guarantee. If you are not happy with your product please contact us directly on info@nuasan.com. To complete your return, we require a receipt or proof of purchase. If 30 days have gone by since your purchase, unfortunately we can not offer you a refund or exchange.

For more information please see our Returns & Refunds page.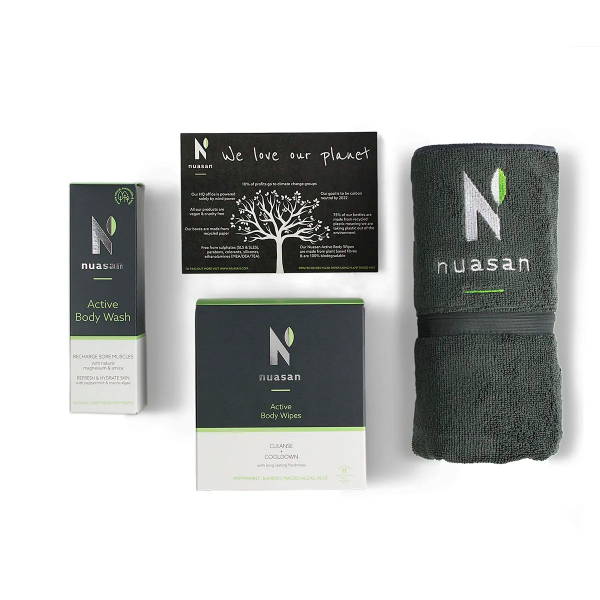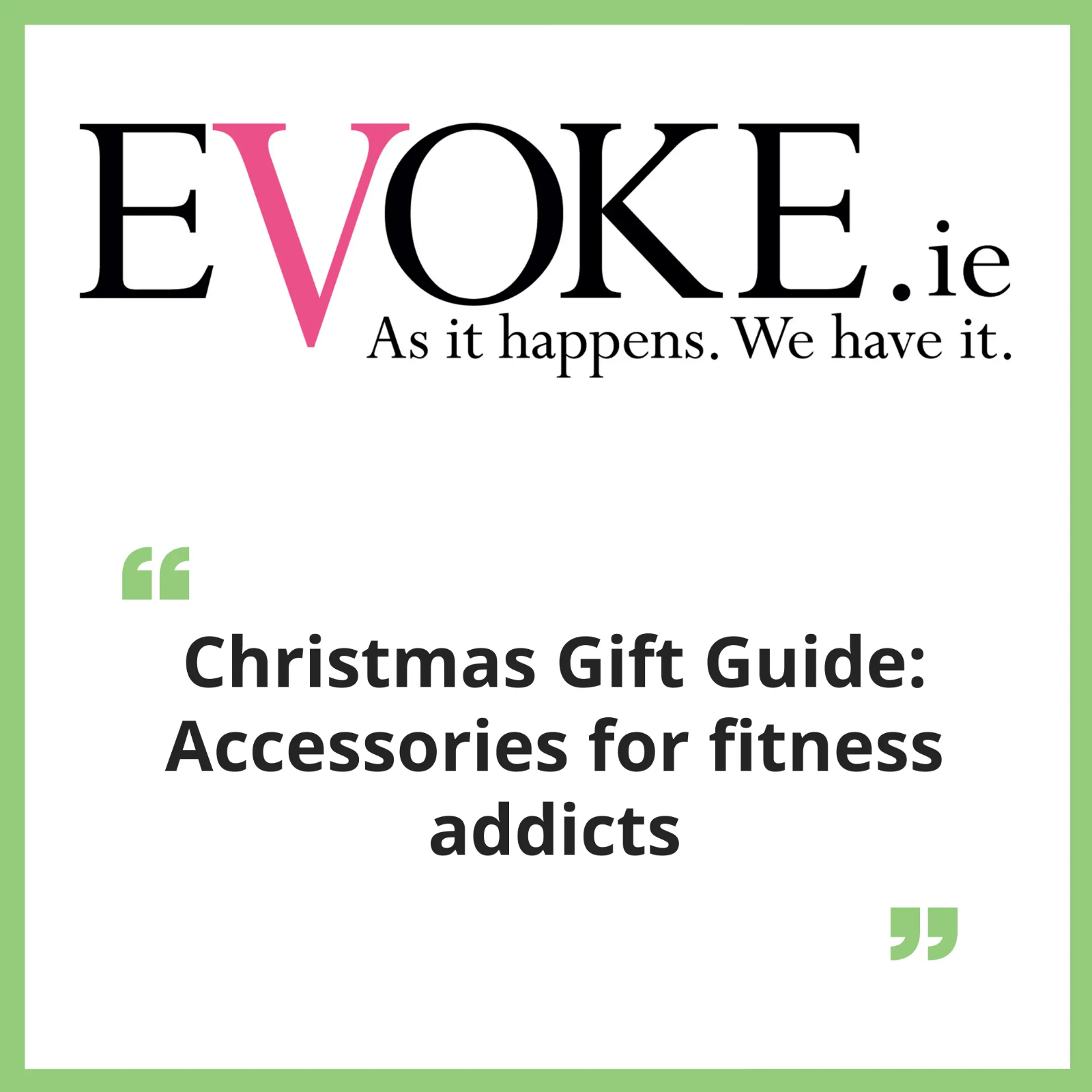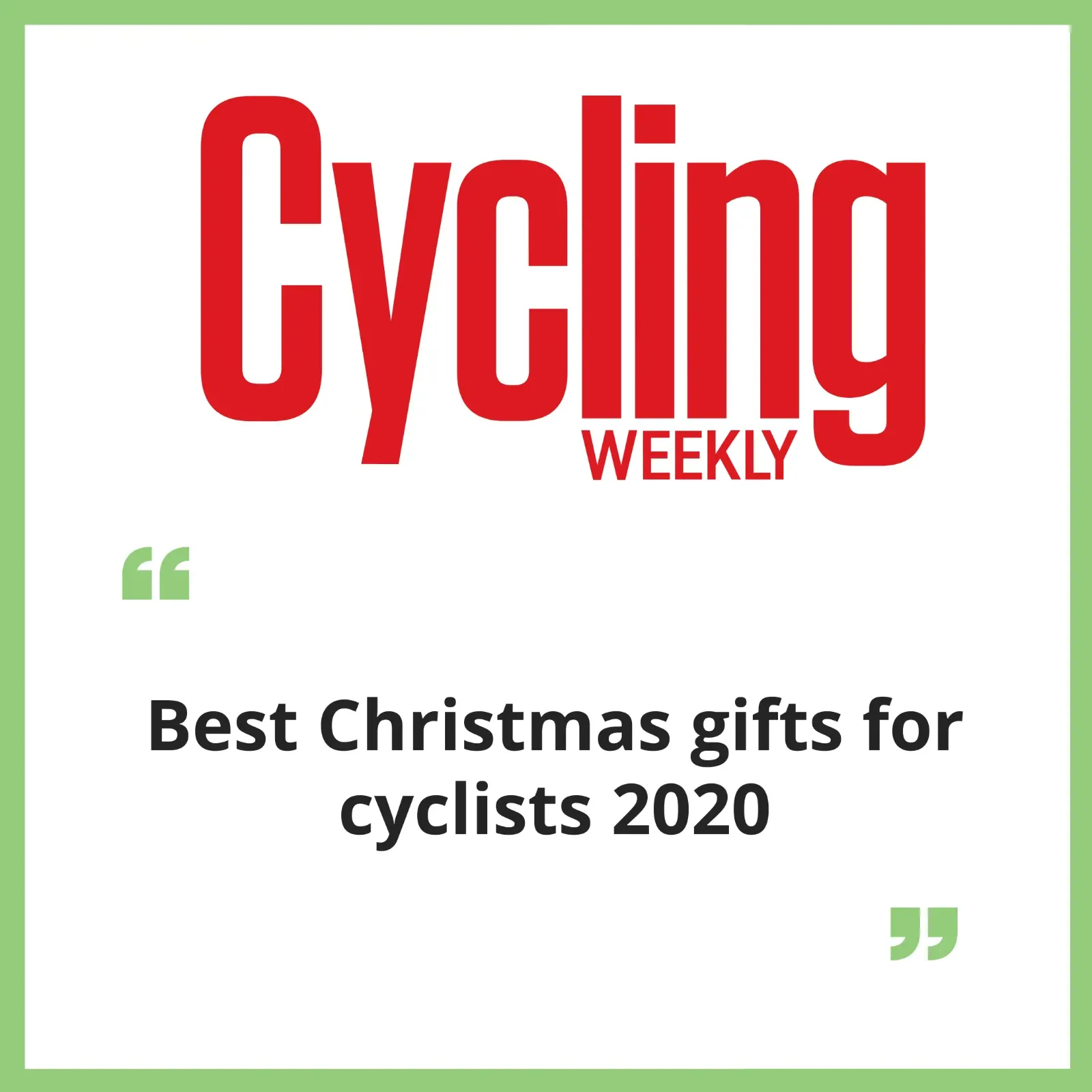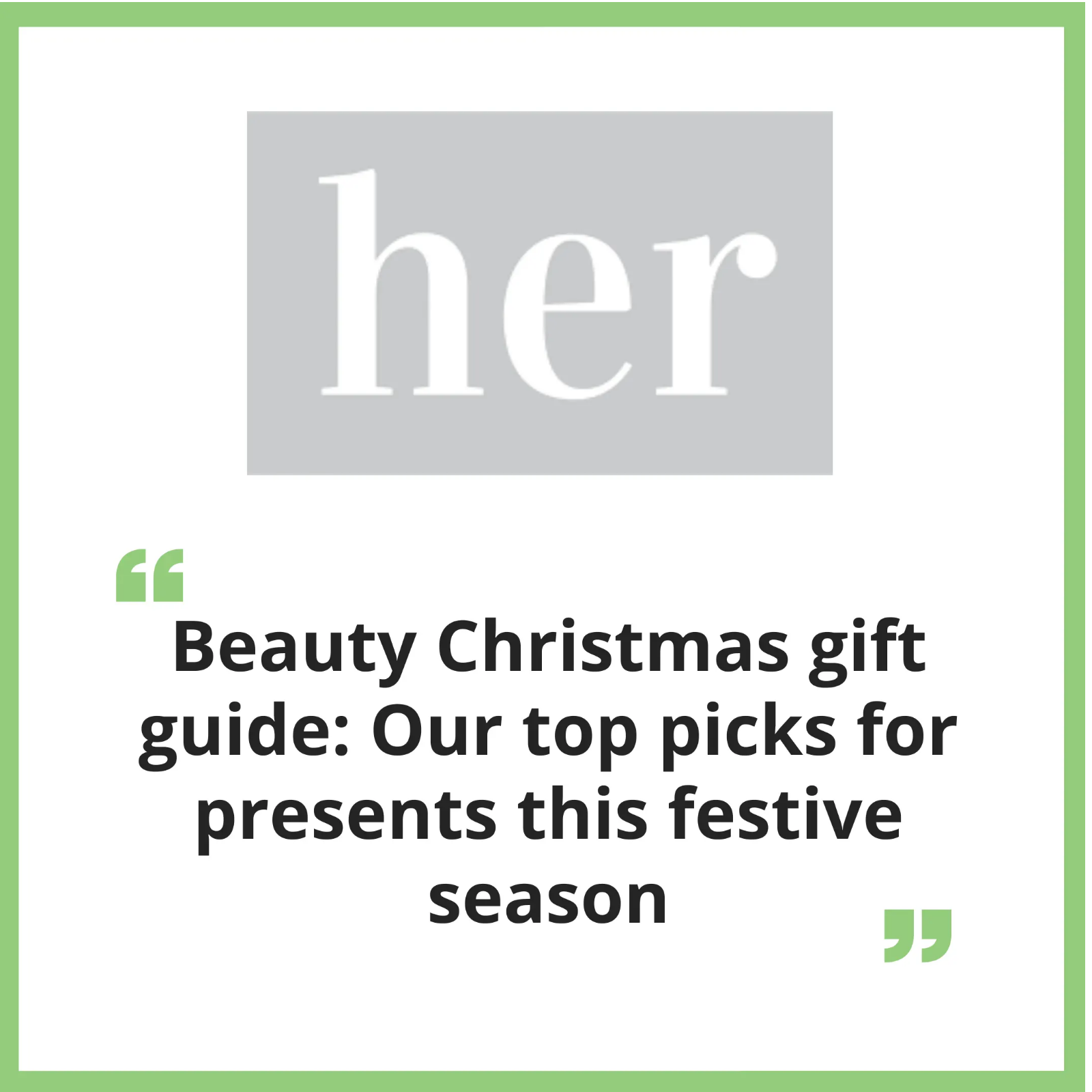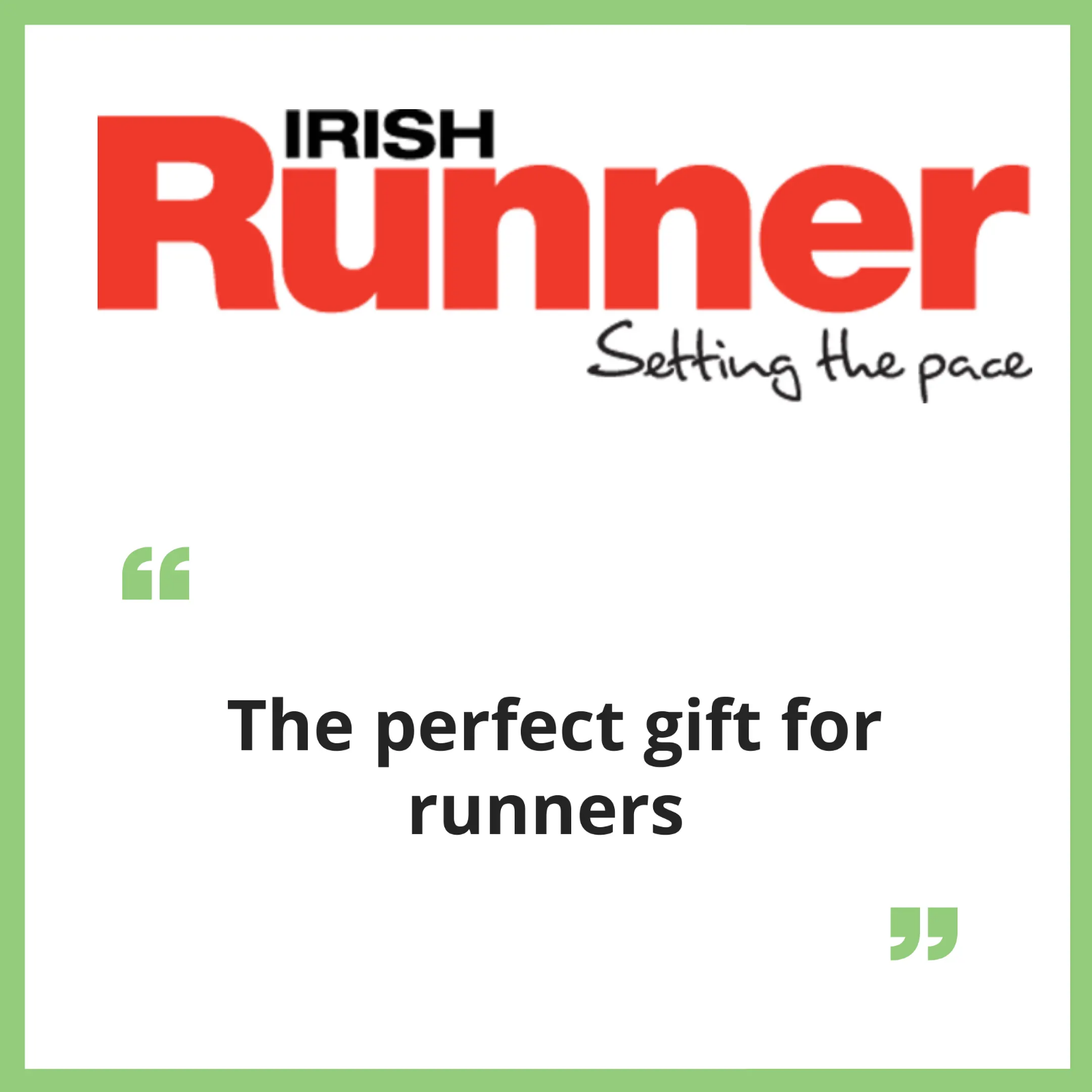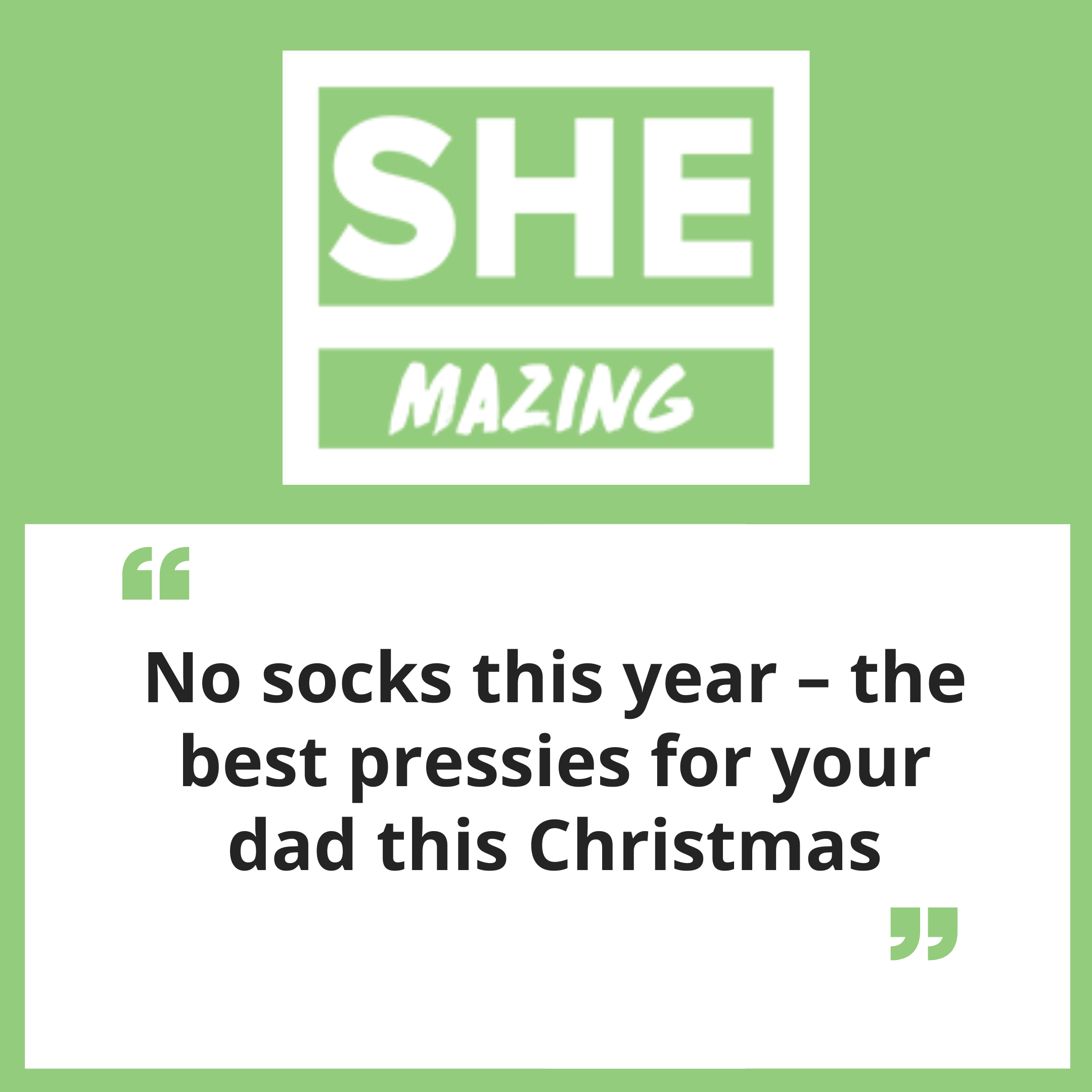 RECOVER & REFRESH POST EXERCISE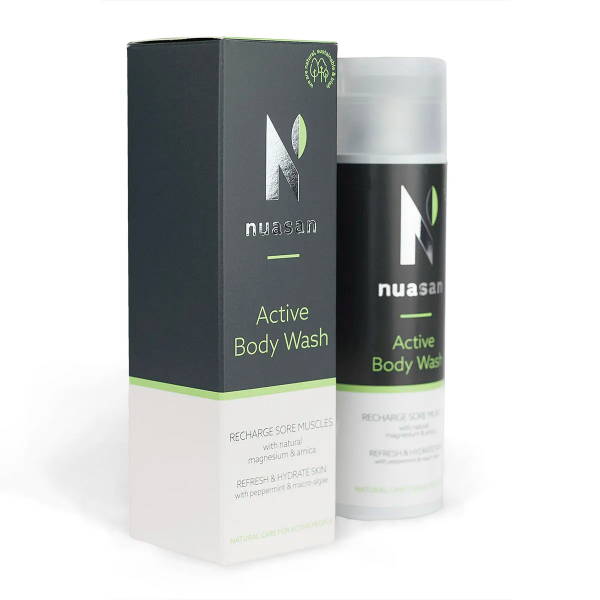 A revolutionary body wash enriched with Arnica and Magnesium & Arnica to quickly relieve sore muscles & tired muscles and help you recover quicker.
L+pH Control®, our unique naturally antibacterial ingredient, tackles problems caused by sweat to give you long-lasting body freshness, super soft skin & fewer breakouts.
Macro-Algae & Peppermint leave skin hydrated, refreshed & revitalised.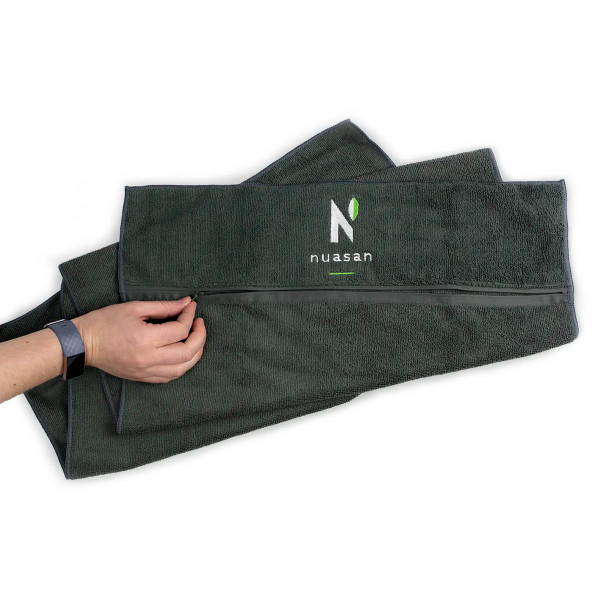 Luxury Microfibre Sports Towel
Large yet compact, super soft & absorbent.
Our lightweight & quick-drying towel also has a secret pocket to store small essential items like your keys or phone while you exercise or train.
For when a shower isn't an option or you're short on time, cleanse on-the-go with our Body Wipes to keep you feeling cool & refreshed all day & evening.
Enriched with natural L+pH Control® for long-lasting body freshness.
Bamboo & Peppermint to reduce redness & cool as well as Macro-algae & Aloe to hydrate & soothe.
Pop these handy individually wrapped biodegradable body wipes into your pocket, gym bag, handbag or backpack to use post exercise, travelling or commuting to work. Each box contains 25 individually wrapped body wipes.
Treat the active person in your life now!
FREE SHIPPING ON ALL ORDERS OVER €30/£30
Other products you may like
Customer Reviews
16/04/2021
Aisling H.

Ireland
Great package!
Bought it as a gift for my mother and she loves all of it. The pocket on the towel is a game changer! Will be getting a set for myself soon.
Hi Aisling, thank you for your five star review. Delighted to hear your mother loved the giftset. Thanks, Maria
25/02/2021
leonie g.

Ireland
Satisfied customer
Bought these products online, mainly because they are an Irish company and also because I exercise regularly! I wasn't disappointed. The body wash smells amazing. A little goes a long way and leaves your skin so soft and refreshed. Wipes are very handy, especially when a shower isn't an instant option! Happy to continue purchasing these products
Thank you so much for your kind feedback. It's always great to learn what customers think, good or bad, but in this case we are very glad it's good :) Thanks, Maria
24/02/2021
Diarmuid H.

Ireland
Excellent quality
The gift box I got for Xmas looked so good it was almost a shame to dig into it. Product quality is great. The body wash is a great everyday treat, particularly after a tough session. It leaves you feeling refreshed and smells great too without being overpowering. Packaging is very good too, robust and no leaks. The wipes are very handy and work a treat. And hey, who doesn't need a fancy new towel?
28/01/2021
Mary T.

Ireland
Nuasan produces purchased by Mary Telford
My experience of these products has been excellent. First of all dealing with Nuasan online was efficient and easy. Delivery was quick. I have been using the Nuasan bodywash. It is lovely. Well presented easy to use, and has a nice smell. All in all very happy and will be reordering
Hi Mary, Thank you so much for your wonderful review! Great to here your experience with Nuasan has been a positive one and you are enjoying the products, Thanks, Maria
11/01/2021
Olga

Ireland
Nuasan Giftset - love it!
I was delighted to receive the Nuasan gift set as a present - it's really nicely packaged and the quality of the towel is great. The scent of the body wash is gorgeous and I love the wipes - I do a weights class on my lunch hour and these are great to freshen up after a work out.
Hi Olga, So glad you hear you loved your giftset! Thank you for your great review. Thanks, Maria
11/01/2021
Jeferson

Ireland
active bodycare kit gift
I do shift work and depending on my rota do my training at any hour of the day in a 24-hour gym. Having received the active bodycare kit as a gift, the products are perfect for my lifestyle - the peppermint scent of the body wash is great to wake me up and the wipes are perfect if I just do a light workout. Really nice products!
Hi Jeferson, Great you are getting the ideal use from both the wipes and body wash. Thank you for your great review. Maria
10/01/2021
Fergal F.

Ireland
Active body care kit
I have been using Nuasan products for the last month and have found them excellent for helping sore muscles and aches. The wipes have helped alot ith sweating after walking into work and the body wash has really made a huge difference when applied to aching muscles after a workout. Would Highly recommend Nuasan product to friends and anyone else thats interested.
Hi Fergal, Thanks so much for your review. We are delighted to hear you would recommend Nuasan to a friend! Thanks, Maria
03/01/2021
Prof D.

Ireland
great
Sent a sprsent t teen age grandaughter who is a daily rower She is delighted with yiur products
Hi Deirdre, That's great, we are delighted to hear she loves the products. Thank you for your feedback! Thanks, Maria
31/12/2020
Patricia B.

Ireland
Nuasan kit
I purchased this item for a friend so cannot give you an independent review. Thank you for the prompt despatch of the package.
29/12/2020
Pauline H.

Ireland
Active Bodycare Kit
I got them as Christmas presents and have not got any feedback, yet.
25/12/2020
Georga D.

United Kingdom
Brill
Bought as a gift and my partner loved it. Went for a christmas ride and has already used the shower gel and will be using the wipes when he commutes. We will definitely be buying more. Customer service has been top-notch as well.
Hi Georga, That's brilliant, glad to hear he loved it! We are always here to help our fantastic customers. If you ever have any questions we're just an email away. Thanks, Maria
22/12/2020
Elaine H.

Ireland
Great for tired muscles and after exercise
I used the active body wipes after a home exercise session which felt very refreshing in place of a shower. I loved the active body wash to recharge sore muscles!
Hi Elaine, Delighted to hear! Thanks for sharing your experience with the products :) Thanks, Maria
17/12/2020
Deirdre w.

Ireland
Not used yet christmas gift
11/12/2020
Ruth K.

Ireland
Active essentials
A fab Irish sustainable brand that have magically created a range of products we all need in our lives! I love the active body wipes perfect after an early home yoga session & the active body wash to recharge sore muscles!
Hi Ruth, Thank you so much for your lovely comments about Nuasan, we really appreciate it! Thanks, Maria
23/11/2020
Sean O.

United States
Great stuff
I have been looking for such a product for a long time! Soothes my skin and definitely damps down the sweat smell from had work outs! SeanO - USA
Hi Sean, Thanks so much for your review, we really appreciate your feedback. Delighted to hear you love the products. Thanks, Maria
16/11/2020
Jean

Ireland
Review of gift box
Just wanted to say really like this gift box. It is a lovely present. The active body wash is really nice and leaves my skin feeling refreshed and nourished. The wipes are so handy to have when in the gym and when out golfing. You feel so clean and fresh after one wipe. Added bonus to have towel with a zip to store keys and phone. Great to see these natural products are made in Ireland and are kind to the planet.
Hi Jean, thank you for your review and delighted to see you received the giftbox. Enjoy the products! Thanks, Maria