❤️ For every pack sold, we donate a pack to frontline healthcare staff ❤️
YOU SHOULDN'T HAVE TO COMPROMISE THE FEELING OF FRESHNESS.
Individually wrapped biodegradable wipes that eliminate the bacteria that causes body odour meaning you stay fresh and save time. Staying fresh shouldn't have to take all day!
Deodorants mask body odour and antiperspirants reduce the sweating that causes that body odour. Nuasan Active Body Wipes are one step ahead. When sweat mixes with bacteria on the skin it causes odour. Our wipes use L+pH Control to help eliminate that bacteria without needing a shower. Cool, right? … and cool in more ways than one as they also contain natural ingredients including soothing aloe, bamboo, macro algae and peppermint to keep you feeling cool, cleansed and refreshed all day and evening.
Nuasan is made on the West Coast of Ireland by a team of scientists.

No sulphates (SLS, SLES, etc), parabens, preservatives, colorants or silicones


Box is made from recycled paper. Wipes are biodegradable and made from plant fibres.

Travel friendly! Pop in your carry on to freshen up after flying.
Nuasan Active Body Wipes have been designed for people who are on-the-go & want not just a feeling of cleanliness, but a rapid cleanse while ensuring long-lasting body odour control.
Ideal for after your lunchtime yoga class, cycling to work or heading out for a meal or drinks in the evening, travelling, camping or even at festivals.

Standard wipes contain water with a mix of preservatives and cleansers that can give a short term feeling of cleanliness, but don't eliminate the cause of body odour.
Nuasan Active Body Wipes work in harmony with your skin to create a sustained body-odour controlled environment that you can maintain all day long.

Our unique L+pHControl® (Lactic Acid) gently modifies the pH of the skin to bring it closer to our natural balance. By promoting the natural pH of our skin, we can help our body naturally reduce the number of bad bacteria and germs that live on the skin, that when combined with sweat lead to body odour.

The Macro – Algae contained in our wipes stimulates the renewal of damaged skin cells that can be caused by oxidative stress. The body's cells produce free radicals during normal metabolic processes. However, cells also produce antioxidants that neutralize these free radicals. Oxidative stress can occur when there is an imbalance of free radicals and antioxidants in the body.

Other key ingredients such as Aloe, Bamboo and Peppermint moisturise dehydrated skin, reduce redness and soothe as well as cooling and refreshing the skin.

The power of these wipes lies in the key active ingredients but also in the fact they are individually wrapped, meaning no dried out wipes and easy to keep handy in your pocket, bag or car!
Wipe away sweat, bacteria and odour for a clean and refreshed body.
Keep some individually wrapped Nuasan Active Body Wipes in your pocket, desk, gymbag, handbag, carry-on or car to quickly freshen up on the go!
Wipes are fully compostable.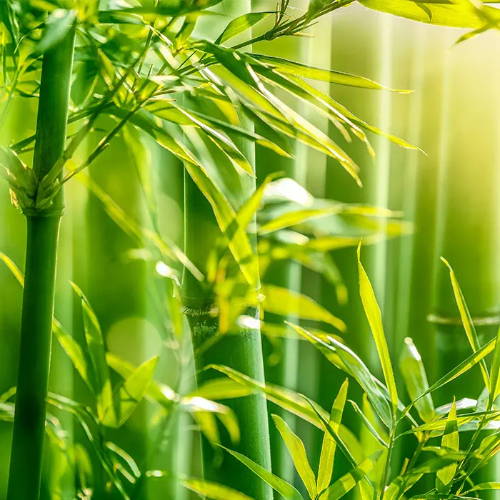 Bamboo reduces redness, tightens pores and soothes skin.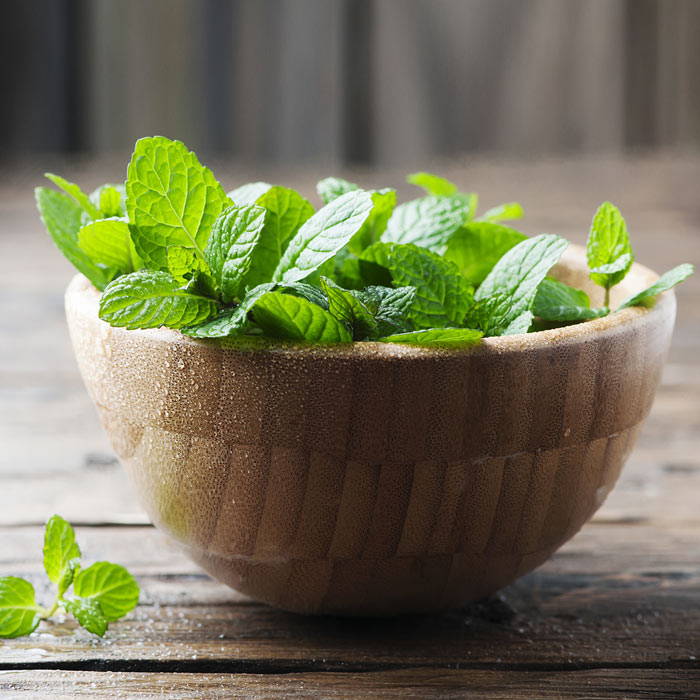 Peppermint cools and refreshes the body.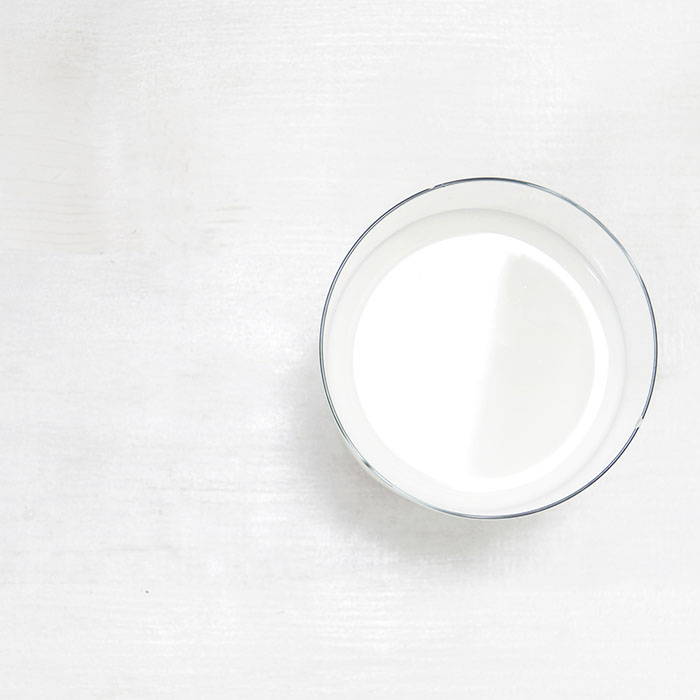 L+pHControl® (Lactic Acid) long-lasting body odour control, reduces breakouts and improves skin condition.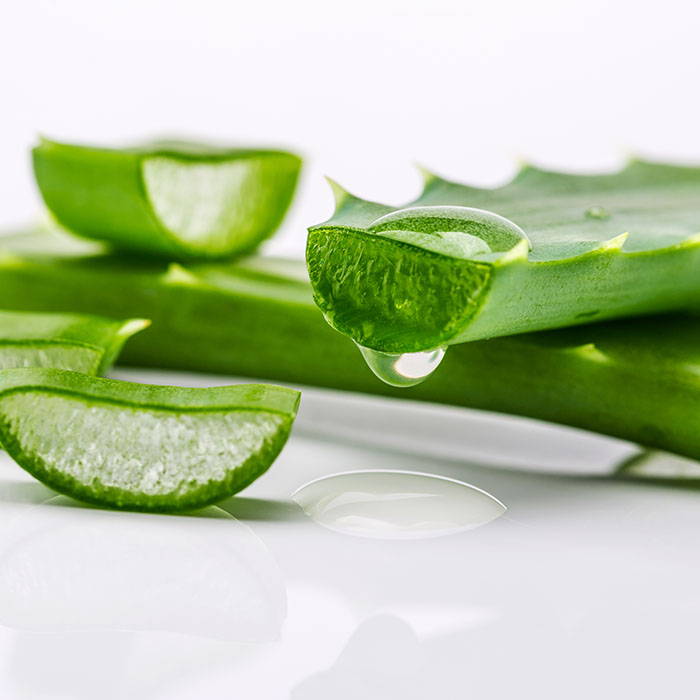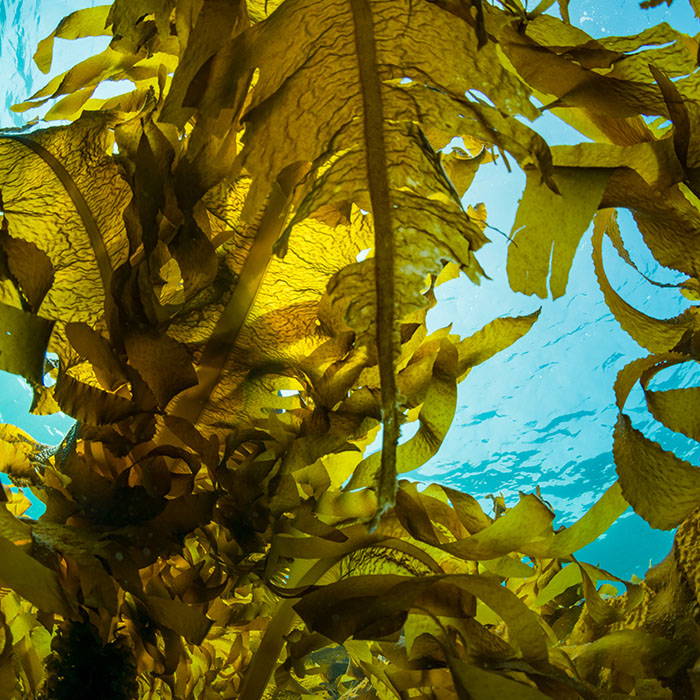 Macro-algae stimulates the renewal of damaged skin cells, has natural anti-cellulite and anti-inflammatory properties.
98.7% of ingredients from natural origin
Aqua, PEG-40 Hydrogenated Castor Oil, Coco-Glucoside1, Glyceryl Oleate2, Alcohol, Lactobacillus/Arundinaria Gigantea Ferment Filtrate (Bamboo bio-water), Lactic Acid (AHA), Glycerin, Menthol, Tocopheryl Acetate (Vitamin E), Caprylhydroxamic Acid3, 1,2-Hexanediol4, Propanediol5, Aloe Barbadensis (Aloe Vera) Extract, Fucus vesiculosus (Macro-algae) Extract, Mentha Piperita (Peppermint) Leaf Oil, Parfum, Butylphenyl Methylpropional, D-Limonene, Hexyl Cinnamal, Linalool
1Glucose derived cleanser 2Glycerin-based conditioner 3Coconut derived microbial growth inhibitor 4Microbial growth inhibitor 5Emmolient
Learn more about our active ingredients
When should I use Nuasan Active Body Wipes?
Bootcamp before work? Lunchtime spin class? Use Nuasan Body Wipes to freshen up after your session and return to work odour free and clean.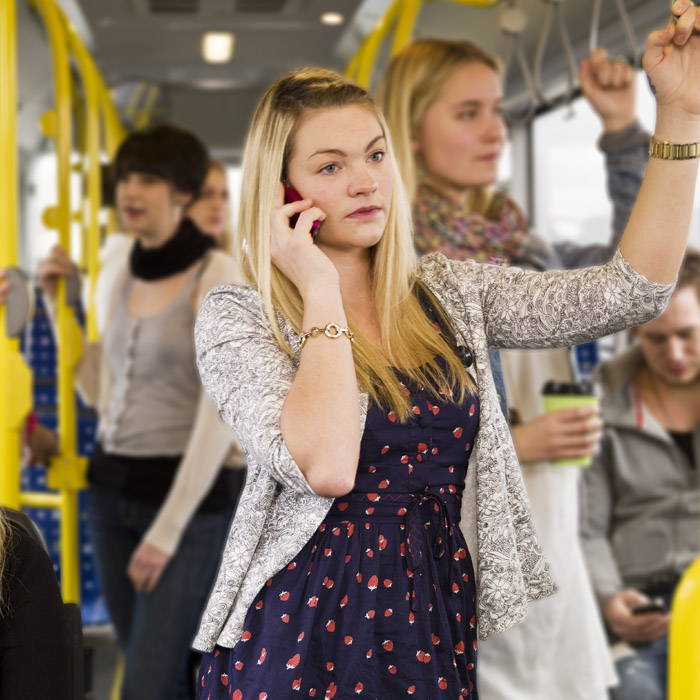 There is nothing worse than getting to work feeling sweaty and muggy. Use Nuasan Active Wipes to refresh and start your working day the right way.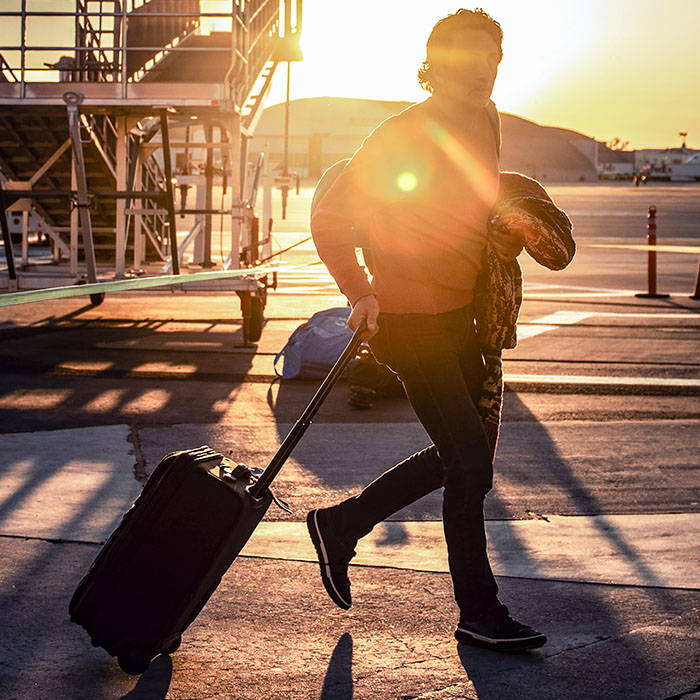 Ideal for cleaning up while travelling during long haul flights with connections or short journeys before meetings or catching up with friends.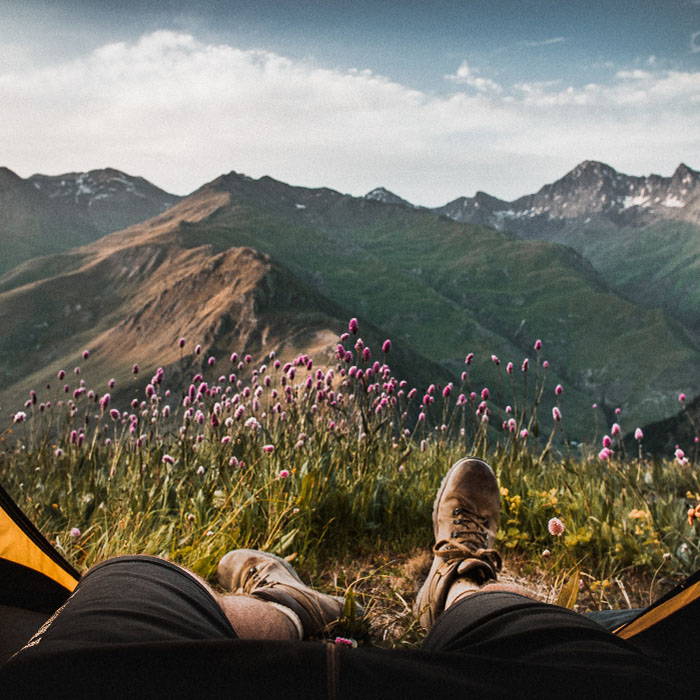 Use Nuasan Active Wipes to reduce body odour and cleanse while camping with minimal access to water. Not only are you reducing body-odour but also cleansing so you'll feel as if you've showered.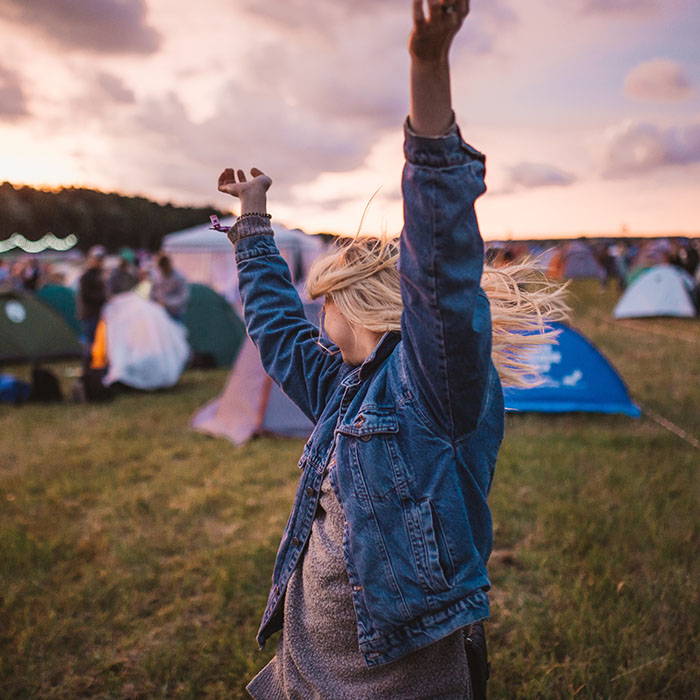 Days of sharing a tent with your friends and plodding through muddy fields and dusty plains can leave you feeling (and smelling) slightly icky. Using Nuasan Active Body wipes is the most convenient and effective way of "showering" on-the-go.
Juggling work or family life or both can be hectic, and you don't always get time for yourself. Put yourself first and carry Nuasan Active Body wipes with you so you can freshen up anywhere, any time.
Other products you may like
Customer Reviews
06/07/2020
Ollie W.
Ireland
These Wipes are Great!
These wipes are great. They are perfect for after my morning exercise when I don't have time for a shower. very convenient and much better than just regular wipes that are only water.
Hi Oillie, Thank you for your review. Delighted to hear you are seeing the benefit of you Nuasan Active Body Wipes! Thanks, Maria
02/07/2020
Emily
United Kingdom
Great for after gym
Got these for getting back into the gym, they smell great and are very handy, I have some in my handbag too. Thanks! ***
Hi Emily, Thank you so much for your review. Enjoy your gym sessions soon :) Thanks, Maria
18/06/2020
Marina P.
Ireland
Nuasan Active Body Wipes
I recently had surgery and knew I would be unable to shower for a week, and would have reduced mobility. I found your wipes excellent for staying fresh and clean. A good size and very easy to use, I would recommend for anyone facing a hospital stay or a tricky recovery.
Hi Marina, Sorry to hear you had a trip to hospital but glad to hear that the Nuasan wipes made freshening up a little easier for you. Thank you for your positive review. All the best, Maria
Always in my gym bag!!!
Not sure why this isn't in everyone's gym bag tbh. Never really have to worry about picking up something from the changing rooms or from the showers any more. Spray it on my feet after every session.
Hi Timothy, Thanks so much for you positive review. It's great you're seeing all the benefits of the product! Thanks, Maria
04/06/2020
Emma W.
Ireland
Wipes
Love the scent and the overall feel of them v happy.
Hi Emma, Thank you so much for your review, we are delighted to love the wipes! :) Thanks, Maria
03/06/2020
Jody O.
Ireland
Love this product. So clean and natural
Brilliant. So glad I spotted the article in the independent. I really feel this product would be amazing for young teenagers as I've noticed a lot of them suffer with feet problems, especially early teens .
Hi Jody, Thank you for your wonderful review, we really appreciate it! Thanks, Maria
18/05/2020
Cameron R.
United Kingdom
Excellent
Very happy indeed with them, shall re-order, soon, glad l found your company, Cameron
Hi Cameron, thank you for your lovely review. We are delighted to hear your liked the products :) Thanks, Maria
13/05/2020
Alice G.
Ireland
Nuasan
I really liked them
Glad you liked the products Alice :) Thanks, Maria
12/05/2020
Aoife
Ireland
Very handy product!
I received a free sample of the Active Body Wipes at Thrive festival, and I liked them so much that I bought a full box before I left! They are perfect for freshening up on the go, especially after a quick lunchtime workout or run. They don't dry out like regular packets of wipes either because they are individually wrapped, so I always keep a few handy in the car, in my gym bag and in my handbag. 100% would repurchase.
Great you got to try the product at Thrive and thank you for your lovely review. :)
refreshing
I received a complimentary Active Body Wipe at the Thrive Festival three weeks ago and found it very refreshing to use after a fitness session, pardon the pun. It is nice, cooling and envigorating and leaves you feeling very refreshed after a session. As I actively train five to six days a week i'd love to be in with a chance to with the complimentary box of 25.
The perfect solution
I tried a sample of your product which I received at Thrive festival, I just wanted to say how much I liked it! I was between 2 training sessions and the body wipes were the perfect solution! Keep up the great work.
For post-exercise and travel
I was given a sample body wipe at Thrive Festival last weekend and I used it today after a run, as I'd to return to work afterwards, without an opportunity to shower. I found it very cleansing and refreshing and the light scent is nice and not over-powering. The wipes are a good size and not too wet - I appreciated the quick drying effect on my skin. I like the fact that the wipes are biodegradable and that they're an Irish product. I will definitely consider purchasing the wipes in future, for post-exercise and travel.
I would definitely use it again and recommend!
I used the lovely wipe on Saturday morning. I wasn't having a shower until later in day so I thought it would be a good opportunity to test it. I used it on my upper body. I have to say it was great. It has a lovely subtle fresh scent, it didn't sting and most of all I felt fresh until I had a shower later. I would definitely use it again and recommend!
Fresh
Felt fresh after using. Will put some in my drawer at work.
Love the smell
Love the smell of these wipes. They are a bit tingly on my face which is sensitive but I like the feeling on my body especially after exercise!
Love these wipes
I use these after cycling to work as there are no shower facilities where I work so they are great for freshening up quickly. Love that they are individually wrapped - I just put one in my jacket pocket for use when I get there.