Refresh & Recharge Post Exercise, Naturally
30 DAY RISK FREE RETURNS POLICY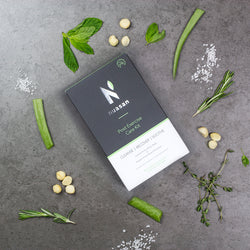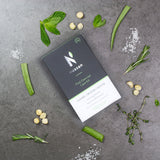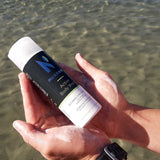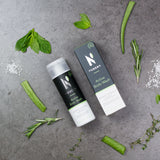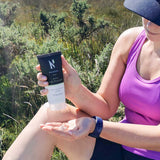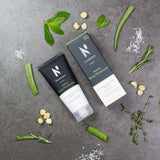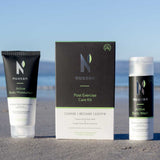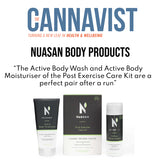 Nuasan Post Exercise Care Kit
If you're not happy, we're not happy
30 day money back guarantee
Say goodbye to sore and tired muscles and feel refreshed post exercise!
Relieves & repairs sore & tired muscles
Helps with joint stiffness
Long-lasting skin hydration & body freshness
Super soft skin & smells amazing
Care for your body naturally with the power of fresh natural ingredients when and where you need it most.
You save €4.95 with this kit!
The Nuasan Post Exercise Care Kit comes with all you need to keep your skin and body cleansed, hydrated and protected. The kit comes with a full sized Nuasan Active Body Wash and full sized Nuasan Active Body Moisturiser
Our Body Wash and Body Moisturiser, both contain magnesium and arnica to help you recover from muscle strains after any physical activity, naturally!
Our unique blend of plant extracts and a unique L+pH control ensure long lasting freshness and luxurious skin hydration.
Magnesium - combats muscle fatigue and accelerates muscle repair
Arnica - soothes sore, tender muscles & joints
L+pH Control - control body odour & improves skin condition
Peppermint -helps cool and refresh the body
Seaweed Extracts - stimulates damaged skin renewal
Oat - helps in soothing skin
Macadamia - helps in skin nourishment
Aloe - soothes & hydrates skin
Macro-algae - stimulates damaged skin renewal, anti-cellulite & anti-inflammatory
Our body wash formulation contains a blend of 4 different plant based cleansers and we do not use any SLS/SLES like other body washes which means our wash is kinder to your skin.
Most moisturisers focus on hydrating the skin only, whereas our product focuses primarily on repairing the muscles post exercise. Unlike other body moisturisers, Nuasan Active Body Moisturiser has been scientifically developed to care for the outside and the inside too.
If you don't like it, we offer a 30 day money back guarantee!
We offer FREE shipping on orders over €59.95. Shipping costs are added to your cart once you checkout.
Ireland & U.K Standard Delivery - €4.99
US, CA and EU - €15
Standard shipping usually takes between 3 - 7 working days, although you may receive your order before that.
UK Customers : your order is shipped from the UK and will not incur any customs charges.
If you have any issues with your order please contact us directly at info@nuasan.com.
Returns
We offer a 30 day satisfaction guarantee.
If you are not happy with your product please contact us directly on info@nuasan.com.
To complete your return, we require a receipt or proof of purchase. If 30 days have gone by since your purchase, unfortunately we can not offer you a refund or exchange.
For more information please see our Returns & Refunds page.


What's in our Nuasan Post Exercise Care Kit?
Nuasan Active Body Moisturiser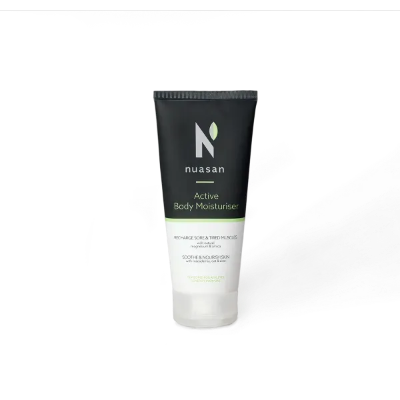 Nuasan Active Body Moisturiser
A luxurious moisturiser enriched with an exclusive blend of active ingredients for total post activity bodycare.
Contains highly concentrated Magnesium & Arnica to recharge sore, tired muscles.
Sustainably sourced Macadamia, Oat & Macro-Algae hydrate, soothe & nourish the skin.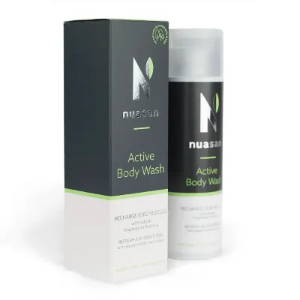 A revolutionary body wash enriched with Magnesium and Arnica to quickly relieve sore muscles and tired muscles and help you recover quicker.
L+pH Control®, our unique naturally antibacterial ingredient, tackles problems caused by sweat to give you long-lasting body freshness, super soft skin and fewer breakouts.
Macro-Algae and peppermint leave skin hydrated, refreshed and revitalised.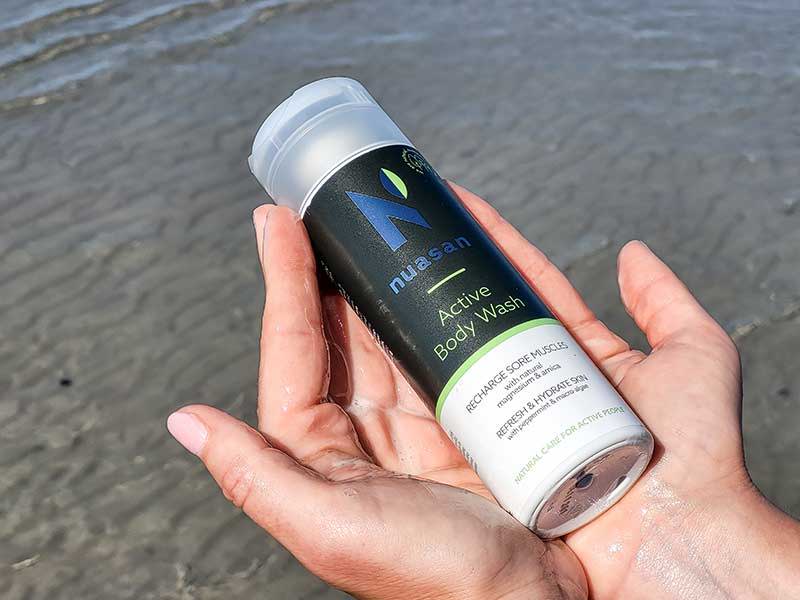 Nuasan Post Exercise Care Kit contains our Active Body Wash and Active Body Moisturiser . It is perfect for after-workout recovery and freshness and is suitable for both active men and women of all age groups. Every active person, a cyclist, a swimmer, people going to gym or anyone who is out and about can benefit from this kit! The Nuasan Post Exercise Care Kit provides you with the tools to care for your body after a tough workout, hard day at work or simply a pampering pick me up!
Lather up a small amount and apply all over the body and for best results on sore and tired muscles, massage before washing off. Our wash can also be added to a relaxing bath. After shower, massage our body moisturiser into skin in a circular motion, paying particular attention to sore, tired muscles & joints. Our Post Exercise Care Kit is your complete care solution after any physical activity or just after a long, tiring day!
Alleviates tired and aching muscles

Enhances muscle repair

Relieves sore joints

Long-lasting body freshness

Hydrates and soothes the skin

Fewer breakouts

Quicker recovery

Suitable for everyday relief
Magnesium has been proven to aid muscle recovery after exercise. Arnica montana flowers contain helenalin (a sesquiterpene lactone) that has anti-inflammatory action and soothes and renews skin after exposure to stress.
Both our Active Body Wash and Active Body Moisturiser are enriched with magnesium & arnica making our post exercise care kit the best solution for both recovery and freshness!
"I have been using this product for a while now and I have to say it has become an essential part of my recovery program! Use it in hot shower after training and you are left feeling refreshed and relaxed! The product smells amazing and feels lovely on the skin too! I pair it with the Nuasan Active Body Moisturiser for total recovery package!! A winner no doubt!"
" Lovely and refreshing after exercise, the magnesium definitely helps muscles. Love it!"
"Lovely smelling, relaxing body wash when you are feeling tense and sore after workout!"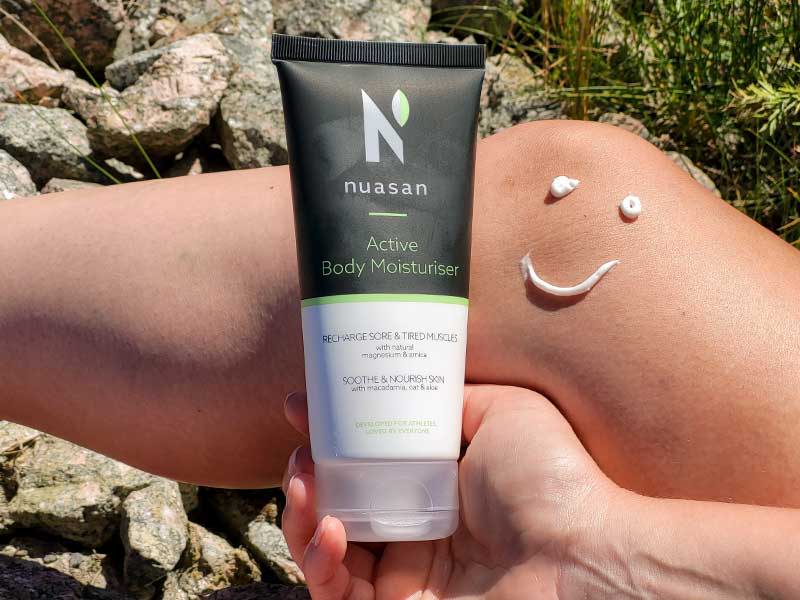 Sustainability is massive at Nuasan. We donate 10% of our profits to climate action groups and sustainable charities. As well as that, 75% of our bottles are made from recycled plastic and all of our packaging is sustainably sourced.
Customer Reviews
Post Exercise Care Kit
Bought as a gift
15/12/2022
Elizabeth M.

Ireland
Christmas gift
The item was bought as a Christmas gift so hasn't been used yet. I was very happy with the ordering process and the speedy delivery.
10/10/2022
Rachel Q.

United Kingdom
Wonderful, silky smooth cream, lovely scent too & very soothing. Will definitely order more ☺️